THE BUILDING JOURNAL
October 19, 2022
Its been a long time since we updated the blog. We are proud to show off our latest and largest cabin ever. While we have done many 16x60 cabins and offices over the past few years we are finally offer a lofted barn in this size. This allows for a massive ammount of storage or bunk space that expands the usable foot pring from 960 sq. feet to between 1530-1920 sq. feet. This opens up new possibilities fior a variety of previously unavailable options. We will more information here.
https://www.metrobuildingoutlet.com/16x60-lofted-barn-cabin-tiny-home-office-b0Nn.html
Like all of our portables it is portable! We can deliver this anywhere in Oklahoma and in limited locations in Kansas, Arkansas, Texas and Missouri. We can also do it in a variety of interior designs, window locations and trim levels. We also can offer electricla packages and other options not seen. to learn more visit the link above or call 918-258-5050 and we will do our best to answer anything we can. Also if you would like to see this model live any time of day it is open to view at 24411 East Highway 51 in Broken Arrow and we would love to schedule a time to sit down with one of our floor plan designers and price out options for your dream build. Thanks for reading and please let us know what you think!
We can frame your interior to get the process going as fast possible following delivery and set up.
A variety of floor plans are available but we broke this on into a simple three room two bath with a spacious living area and plenty of loft space overhead.
We will assist in creating your plan down to the finest details to make finish out as easy as possible or on models up 50 feet long we will fully finish it for you to incluse, plumbing, Electrical, HVAC and flooring (not available on lofted barns or over 50 foot of length).
Dormer windows both in the great room and above the lofts allow for plentiful natural lighting.
Barn red might not be your thing but we have 2 dozen colors to choose from so come by and pick out your colors or bring a code or swatch and we will custom match.
April 2019
Here coils of 14 gauge steel are being fed to the mandrel where they are cold rolled into our standard 2.5"x2.5" tube.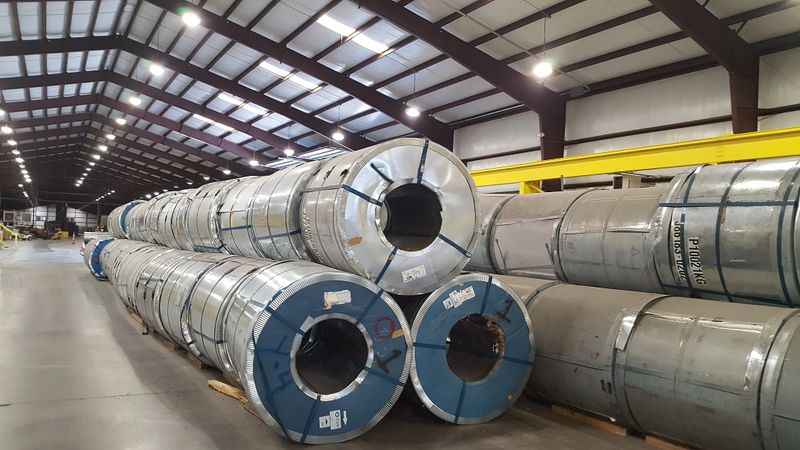 We are actually a little over stocked at the main plant in North Carolina.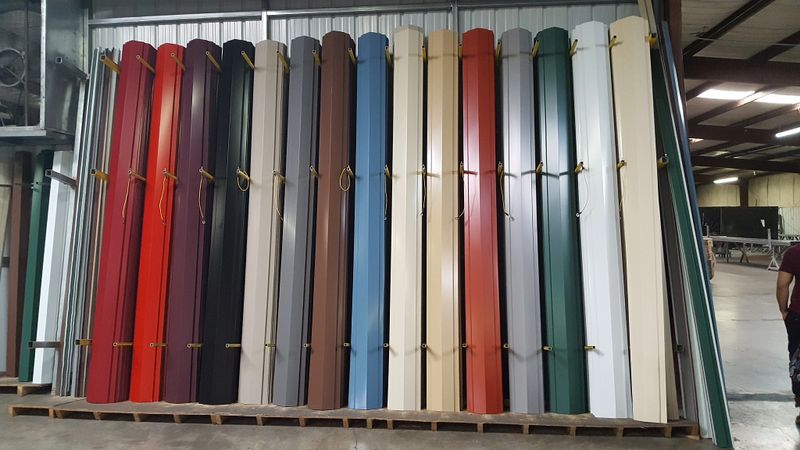 26 and 29 gauge panels 15 colors.
March 29th 2019
We thought it would be fun to show you the shop.
March 22nd 2019
Its finally finished!
You cannot see it from here but the roof is Superman red!
Cleaning up before the crew heads home.
Putting on some finishing touches
Door installation is a actually one of the hardest parts
Two 12x12 doors just prior to installation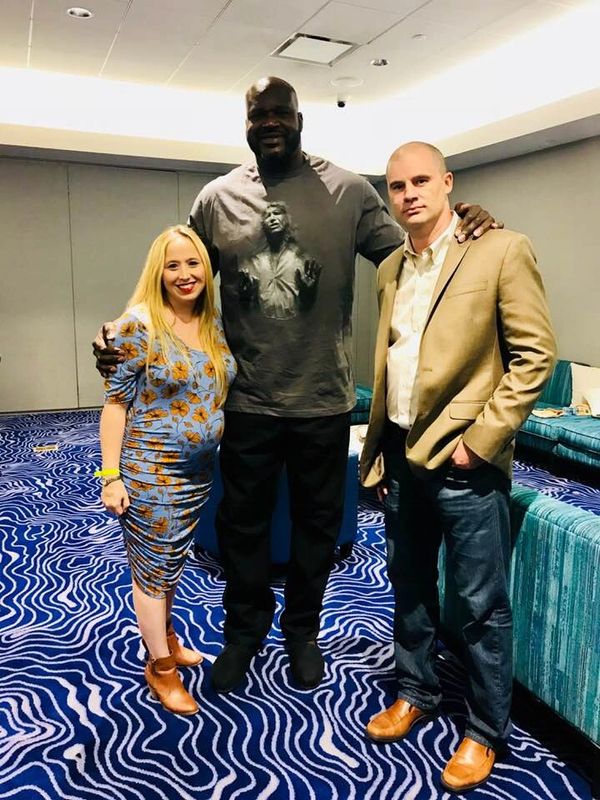 Here is our big customer with our own Kara and Chris
To learn more about this or any other build call 918-258-5050 or email us at MetroBuildingOutlet@Hotmail.com
March 19th 2019
Its starting to look like a building!
Heres that bus we keep talking about
Here is the Tyvek R15 insulation. You can clearly see the Mylar radiant barrier. Once its on it gets really quiet inside!
Now the finishing touches, trim and doors.
March 15th 2019
Getting started on day 2
Power had not been run yet so we brought a generator. Here you can see where the owners bus will be parked.
March 12th 2019
The customer had to move the bus so we could work!
Here are some more pics of one of our latest projects.
Here we are at the end of day 1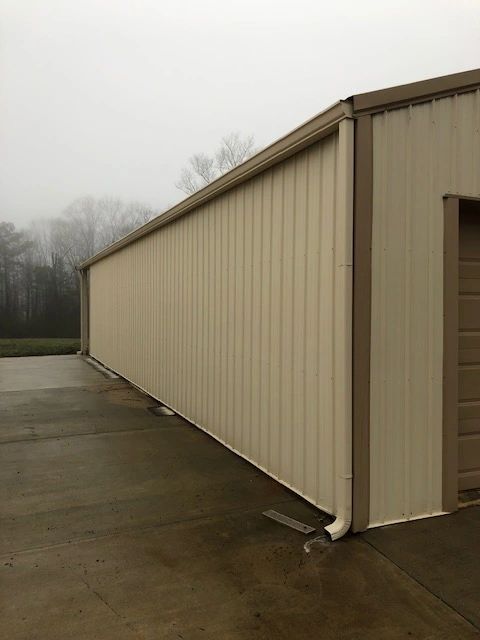 Not the greatest picture in the world, but here is the slab that went on the other side for the future RV cover.
March 8th 2019
Here you can see the R15 insulation with radiant barrier beginning to go around the frame.
Because of the weight of a 40 truss a 20 foot lull lift was required and locally sourced
Finally making some progress! To learn more or get a quote call 918-258-5050
March 6th 2019
Progress has begun!
We had a few camera issues so the first day we didn't get very many pictures but this gives you an idea of just how much progress we can make in less than 12 hours from arrival. This was early on the morning of day 2. Note the 4 foot on center, Two extra trusses we added to adhere to a local code in the install area. They have the added benefit of being a great place to hang a basketball goal. Our customer is a basketball lover and has goals all over the property. To learn more or get a quote call 918-258-5050
March 4th, 2019
Breaking Ground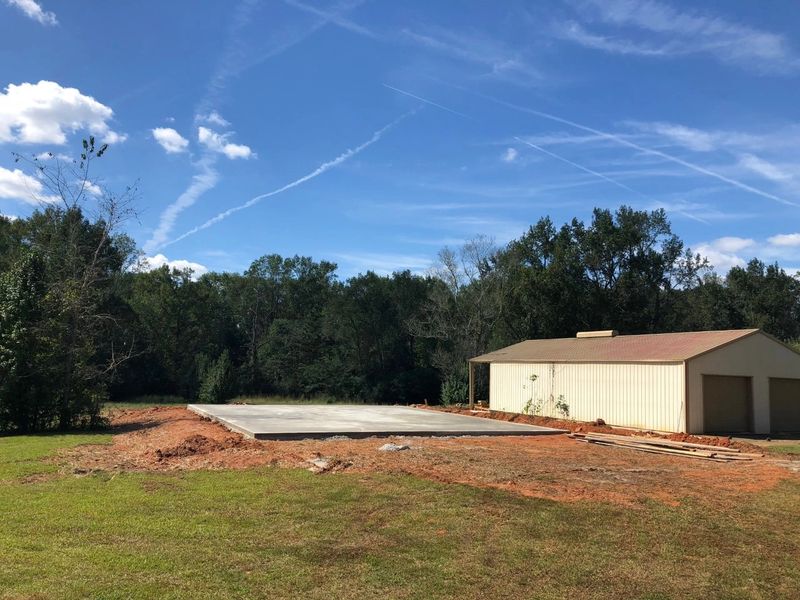 Big thanks to Danny for pouring one of the straightest flattest slabs we have ever seen. This is 40x50 and now we will we be progressing at a little faster rate. Stay tuned for more updates all this wee! To learn more call 918-258-5050
March 1st 2019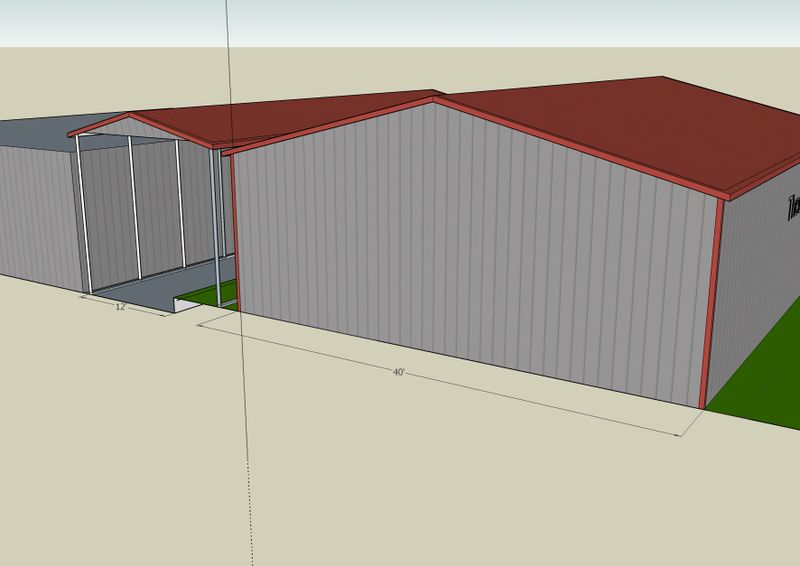 Alot of considerations were taken due a slight change in elevation. The Building was in a suburb of Atlanta and a local Atlanta based contractor provided measurements and we coordinated together for the exact plan for the slab and a permit was pulled
Febrary 28th 2019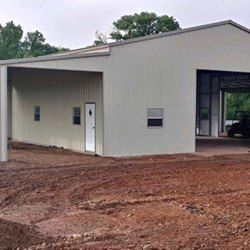 Our potential customer had originally seen this picture right here on The Building Journal and wanted to know if he could build the garage first and add the RV cover at a later time after more of the property was cleared and available. We decided that given the size of the RV and the layout that it might be better to build a separate RV cover at a later time. So we came up with this concept art that also incorporated the existing building already on the property.
February 15th 2019
Some great pictures of our interior side walls from the 40 foot clear span and 20 foot side walls that have been recently completed.
An 40 foot clear span truss and commercial 14 foot side wall on 4 foot centers.
And another view
November 16th 2018
We have been busy.
Overhead windows are a great way to let in light!
We were exited to work with the customers general contractor to facilitate a breezeway from the house to the shop which now has additional living space. As always call s at 918-258-5050
October 8th 2018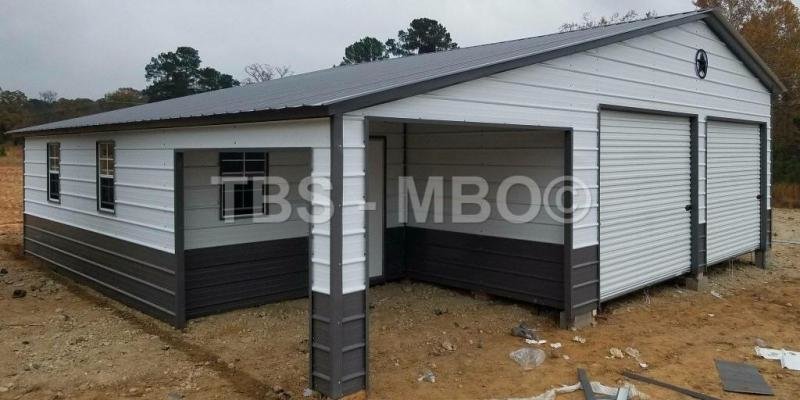 Introducing another new addition to the DIY home line up. This is BH#003. Keep in mind we can customize to better fit your needs. Call with any questions 918-258-5050.
October 1st 2019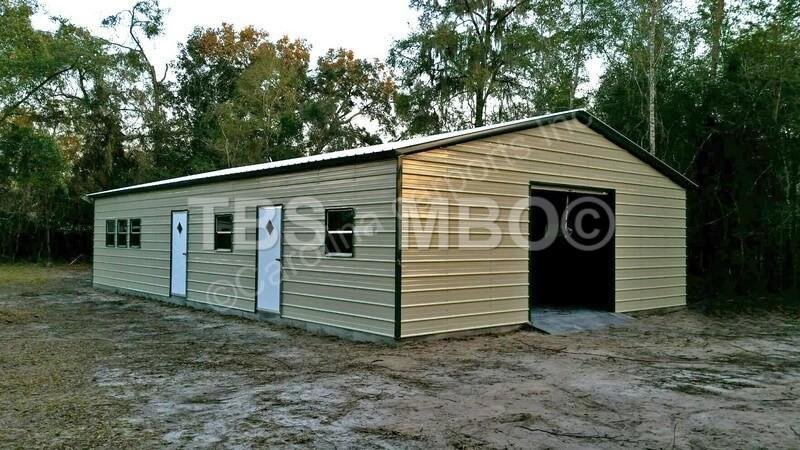 We are happy to show off the very simple plan for DIY BH#010. We have been quiet lately because we have been busy. There will be many more of these coming in the next few days and weeks and weeks so stay tuned.
September 26th 2018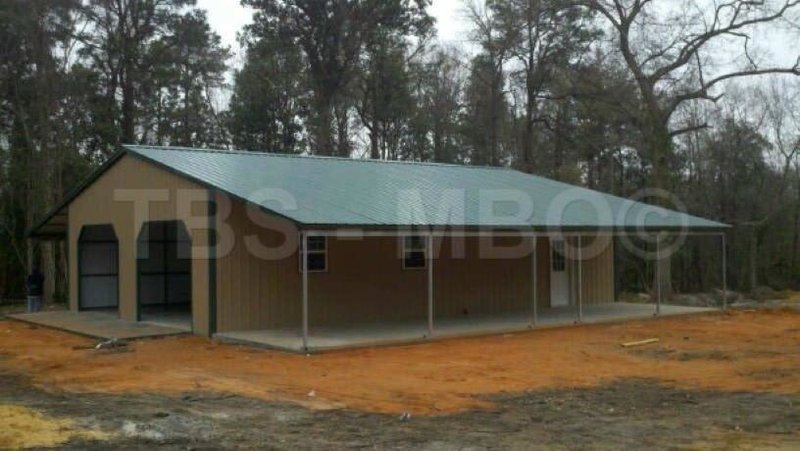 Introducing Barn House #007. This is just another idea. The link above outlines the details but like any of our house shells we build on a four foot center so that framing does not need to be added. This included a center divider to separate the garage from the living space. Let us know what you think or any questions you have 918-258-5050
July 10th, 2018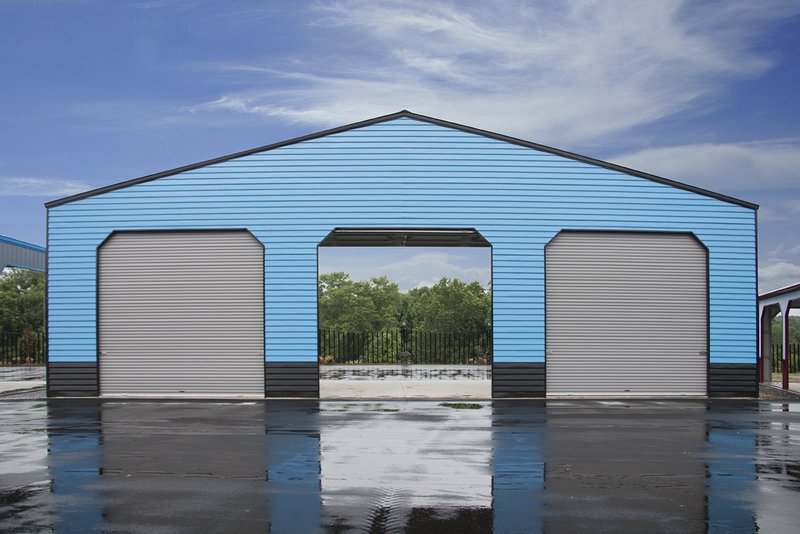 It is not new but this a far better example of our Hawaiian or king blue and the new lap siding. Lap siding is the same price as the vertical option and provides not only a great look but a stiffer over all panel.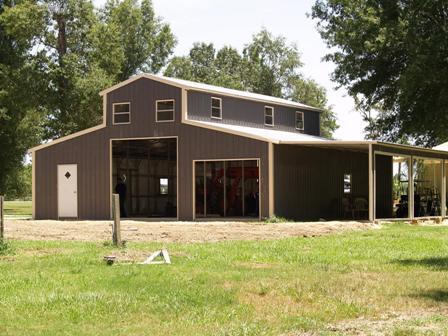 May 22nd, 2018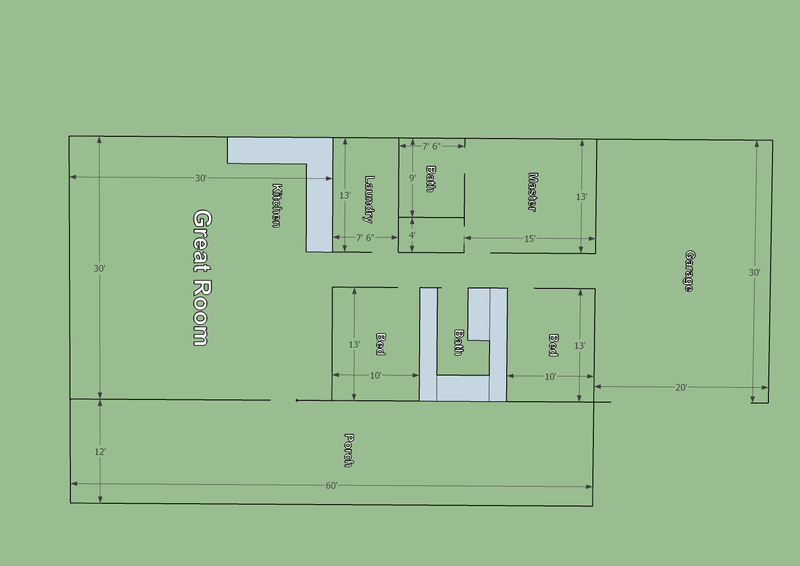 It is long over de but here is the newest floor plan. The basis is a 30x60 (1800 sq. foot) open plan, a 12x60 porch and a 20x30 2 or 3 car garage. With 4 foot on center spacing, lap siding or vertical sheeting, trimmed and finished porch , R15 insulation with moisture and radiant barrier all for just $40,000+ sales tax. As with everything that is an installed price in all of the central states (call for northern and Florida pricing). Also as with anything this is totally customizable so if you want to layout a special interior or strip down to just the basics and do everything yourself (It is possible to do a bare shell of just the 1800 square foot house for under $14,500+ sales tax). If you have questions you can direct them to 918-258-5050 Let us know your thoughts.
Tune back in to see more updates. announcement up dates will be posted on Facebook!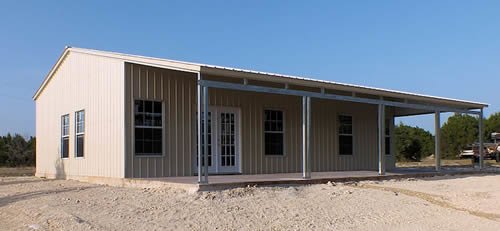 May 8th, 2018
We are rapidly trying to up the site and should begin adding new itmes and our past best sellers just as quickly as we can .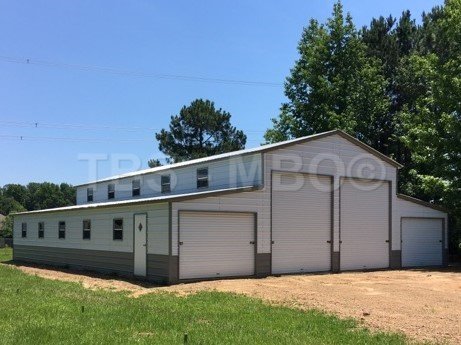 May 4th, 2018
Hi, We are in the middle of a major overhaul of the site and specifically the online store. We are working diligently to make the information about specific items easier to understand and to provide more information about each item. In addition we will slowly be adding a number of new items once we get our best sellers re listed. In the mean time Feel free to call us at 918-258-5050 with any questions and we will do our best to answer at questions we can.
Tuesday April 17th, 2018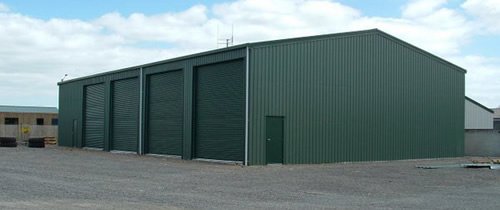 We had a question about color match doors. They are not available in all colors or all states but we can do Pewter, Evergreen, Barn Red and Earth Brown in most areas for an additional $100 per door. It does take about an extra week to get them but they are available. Let us know any questions we can answer at call 918-258-5050.
Thanks,
March 23rd 2018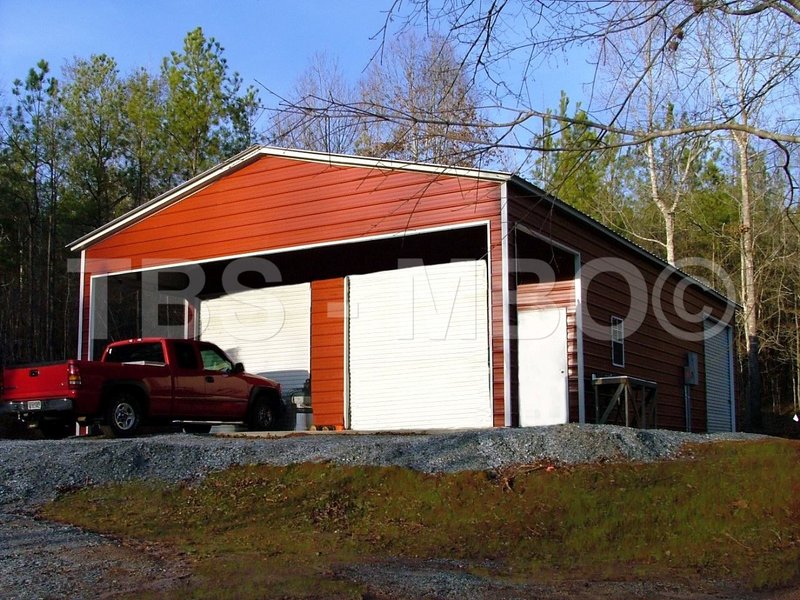 Our biggest question of the week. Are prices going to go up with the Tariffs'. Our best answer to that so far is that our largest national competitor raised prices suddenly this week without warning and dramatically. So far so good on our end. We have a considerable supply in stock as does our primary bulk steel provider. That having been said we simply do not have enough answers as to what is going to happen or how this plays out. In the mean time if you have been putting off placing a deposit because of weather or concrete be aware we have had a lot of deposits that were made this month purely to hold a place in line so if that is all you are waiting on just remember this is the time of the year the lead times go up rapidly and just because we said in January that we were at 3-4 weeks in your area that will not be true in May and June. If you have any questions about lead times in a specific area call the main line and, Jeremy or Terri can usually get you an up to date lead time as of that day. In most areas today it is 3-6 weeks except for NY and NJ where we are still fighting the longer than expected freeze and in South East Texas where a lot of people are replacing flood damaged buildings. Other than that if there was ever a time to order it is now! Let s know if we can answer any questions.
918-258-5050
March 16th 2018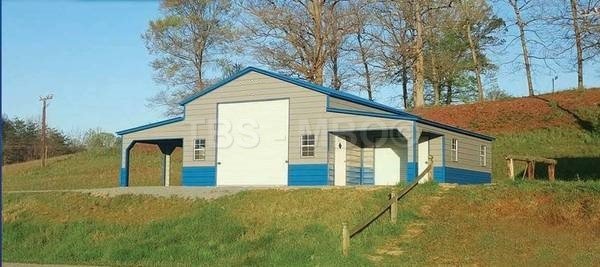 We do not have very many pictures but this a pic of the wainscoting in the King blue. It has been available for awhile but it is nice to see it on a building. We will try to get more up as we get them.
March 6th, 2018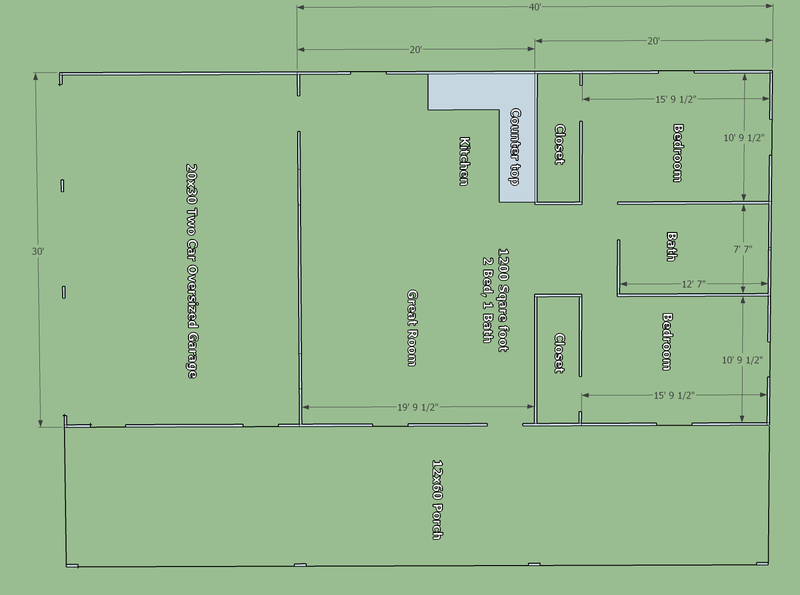 We have just posted a few of our early floor plan ideas. Right now it is just the initial 1200 square foot ones with some possibilities for porches or a garage. Let s knw what you think and stay tuned as the 1500, 1800, 2100, 2400 and 2880 plans are soon to follow. Also if you not seen it already we will sale price anything ordered this week down 5% on orders over $4000. Orders need to be made in person or over the phone.
Thanks,
MBO
February 22nd, 2018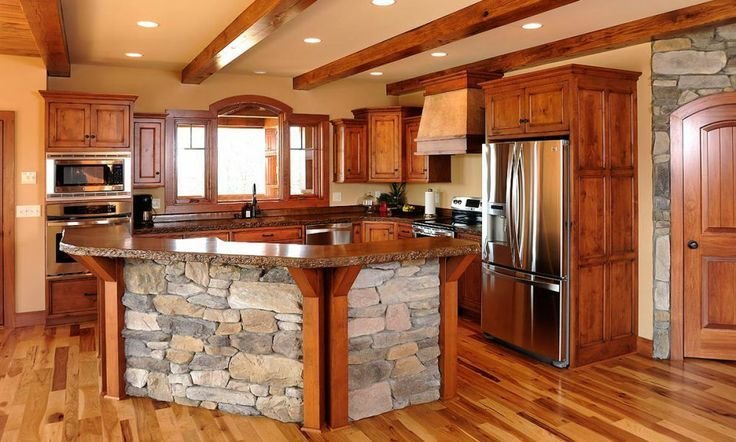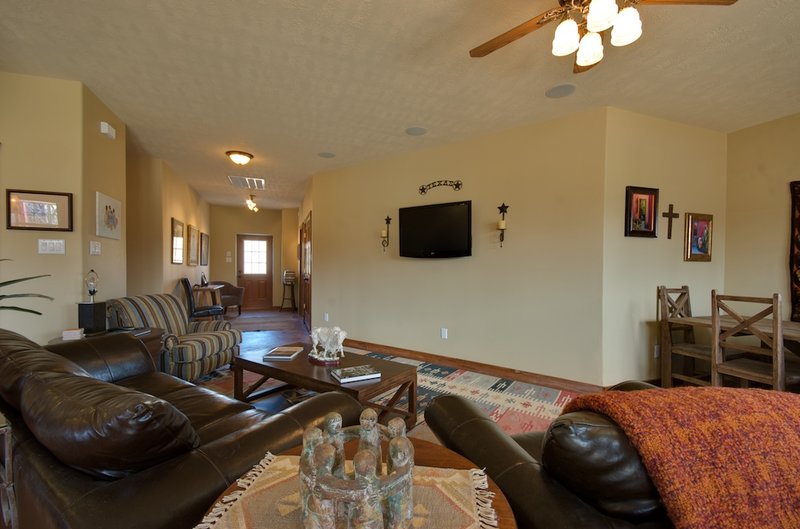 Just sharing some other ideas.
February 15th, 2018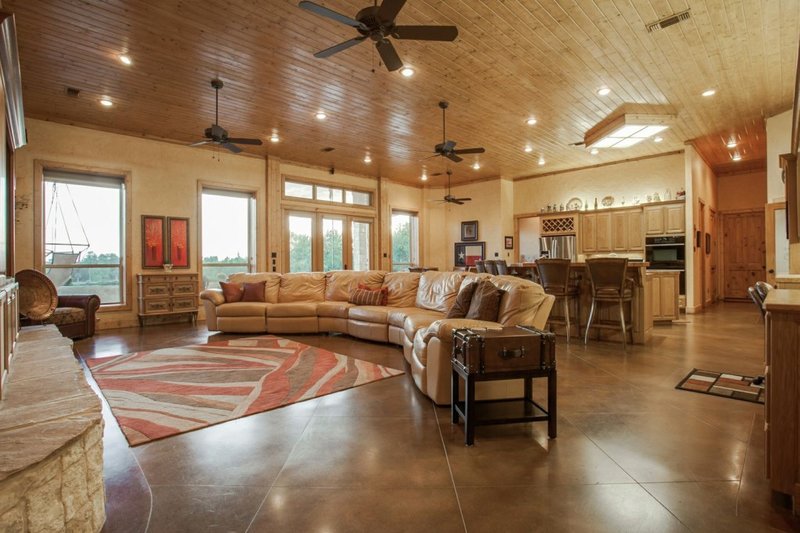 We are just taking a minutes this month and next to share some interior ideas. Not all of our customers projects are worth y of cable TV home improvement shows but there are a lot of stand outs. We are committed to designs that maximize square footage per dollar so that you do not spend your money on a showy exterior and then mot be able to budget the quality interior you really want. Galvanized steel homes are all about shifting your dollars inward compared to traditional structures. We also have redoubled our efforts to simplify and cheapen the finish out process. We have added cross bracing on all vertically sheeted structures to assure that installation of insulation and dry wall is as easy or easier than in stick built construction. Now in addition to our standard 4 foot stud spacing we are offer 24 inch and 16 inch centers still with our 34k and 54k tensile strength frame members. Remember that our 4 foot on center construction was already guaranteeing 140 mph wind loads and 40lbs./sq. foot snow or live load. With these new additions we are expecting to see Hurricane winds fail to have an effect. Enjoy the pics below and check pack in as we are going to add several more in the near future.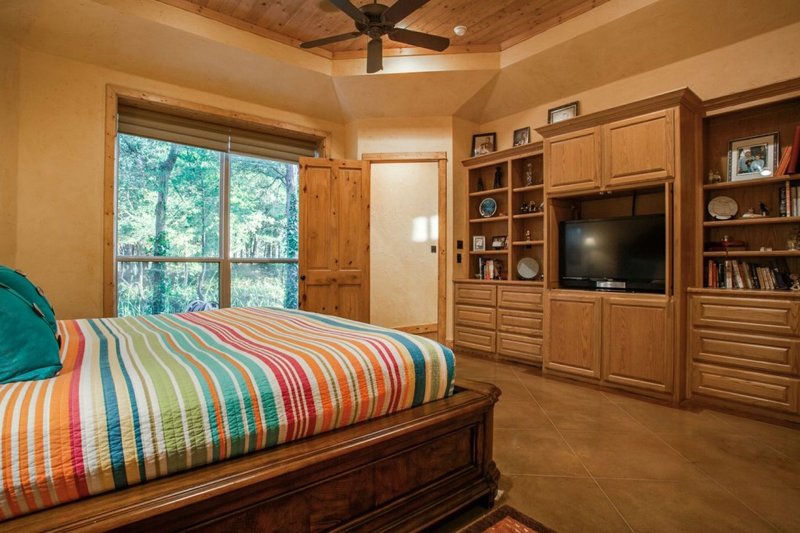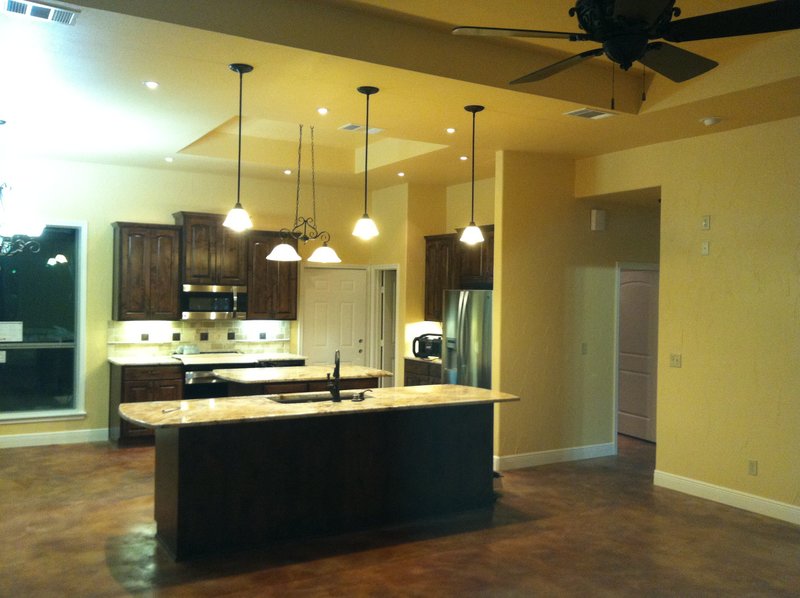 December 8th 2017
This video with sent to us form one of our customers for Missouri. Thanks!
We are also exited to see a lot of new interior designs from very simple and cost effective all the way to custom luxury living.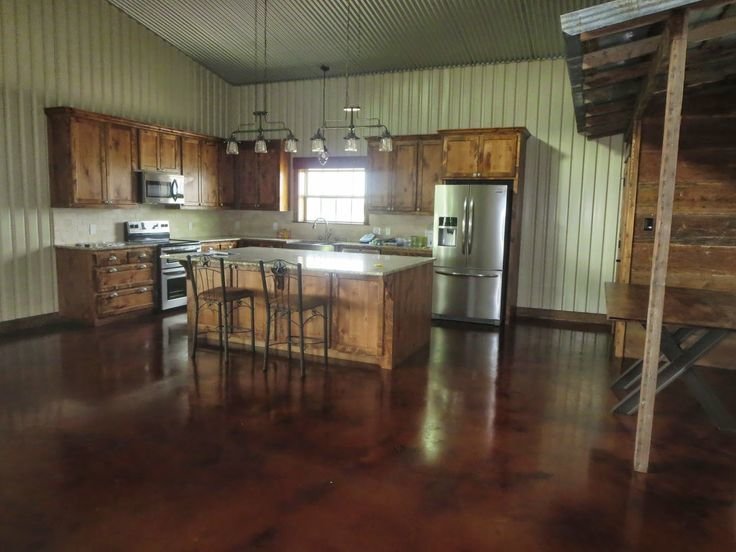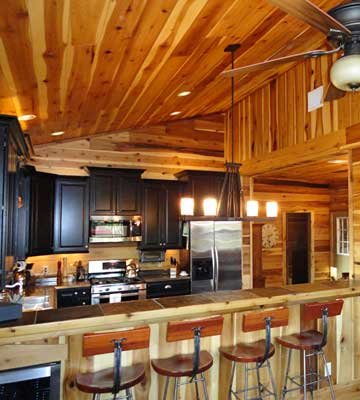 November 28th, 2017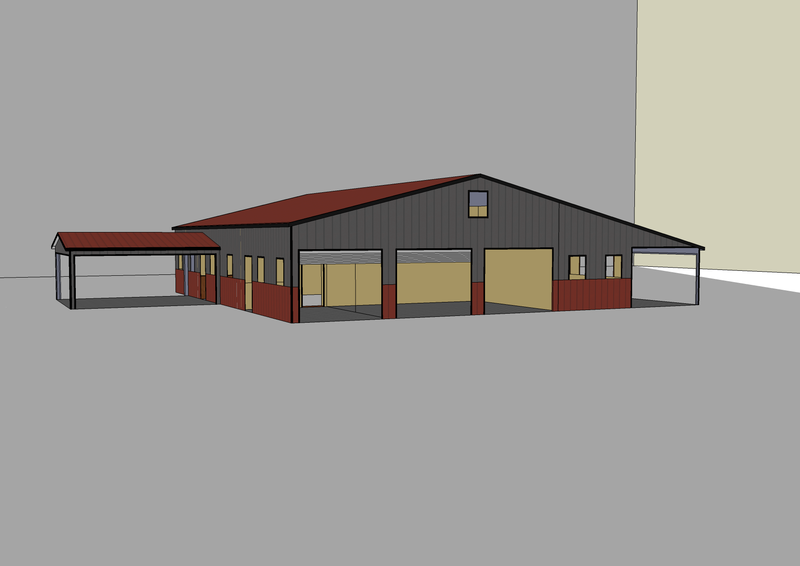 Here is the first image of our 2nd official home design that will incorporate an integrated instead of separated garage. We also added a reverse peak porch that may become an option if it is poplar enough. This is only 60 long instead of 75 so it is going to fit in a lot of places the first one will not. Special mention to John S. who just recently purchased a variation on House #1. Let us know your thoughts?
MBO
September 27, 2017
We are exited to offer our first Barn house plans some time in the upcoming weeks! But for now here is a teaser...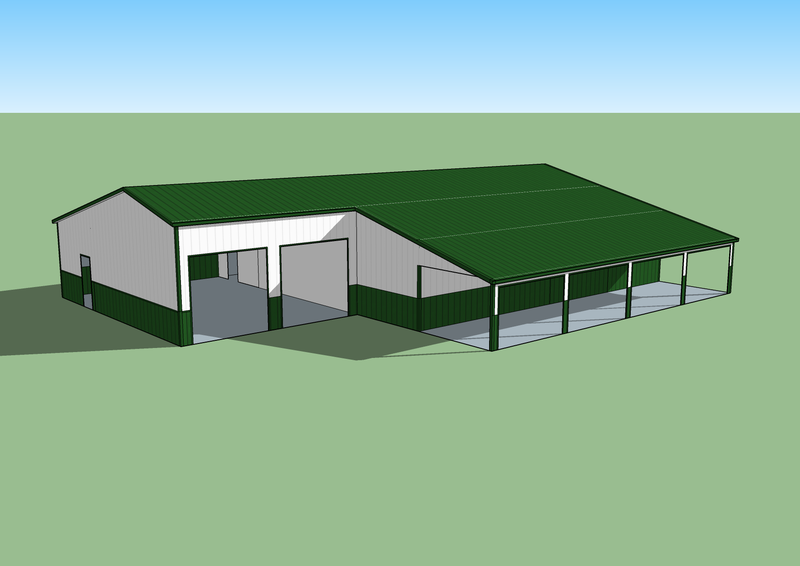 Just a teaser for now but imagine 2400 square feet, vaulted ceilings, 900 square foot garage, 3 beds and two baths as a bare steel shell for under $50,000 installed. We will have a lot more info soon so stay tuned!
September 21st, 2017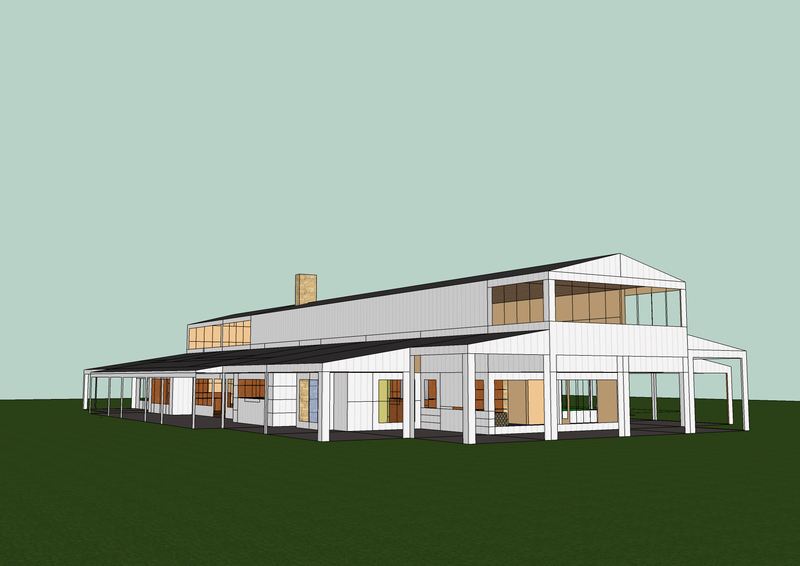 How about a 4200 square foot house with a 4 car garage and wrap around porch all hidden in galvanized steel barn with 140 mph wind load?
Hello,
We just got these concept art photos from one of our employees. It is just an idea of what could be done based an easily feasible barn. We can provide all kinds of strctures built on 4 and even 2 foot centers to facilitate easier finish out and while we do not provide electrical or plumbing we can insulate and frame openings as well as provide rollup doors and windows. Here are a few more.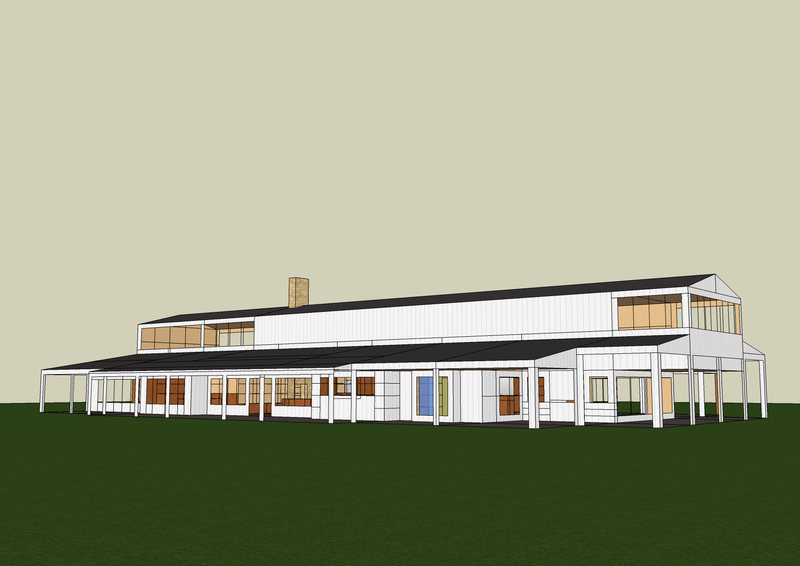 A different view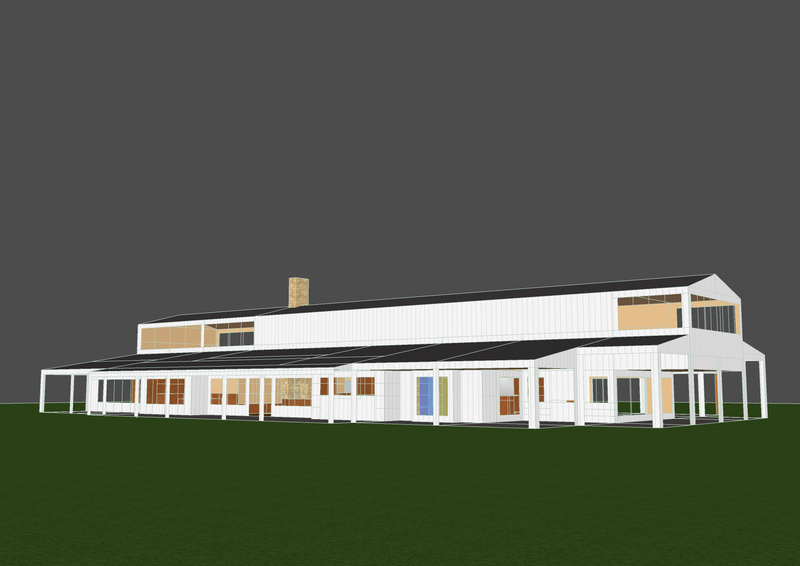 At night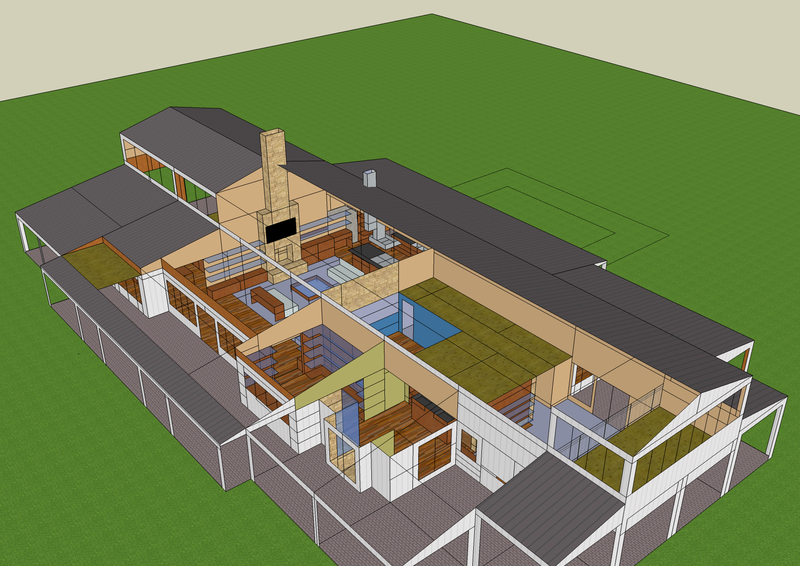 Here is a cutaway of the luxury interior. Anything can go inside when you have wide open space and easy attachment points.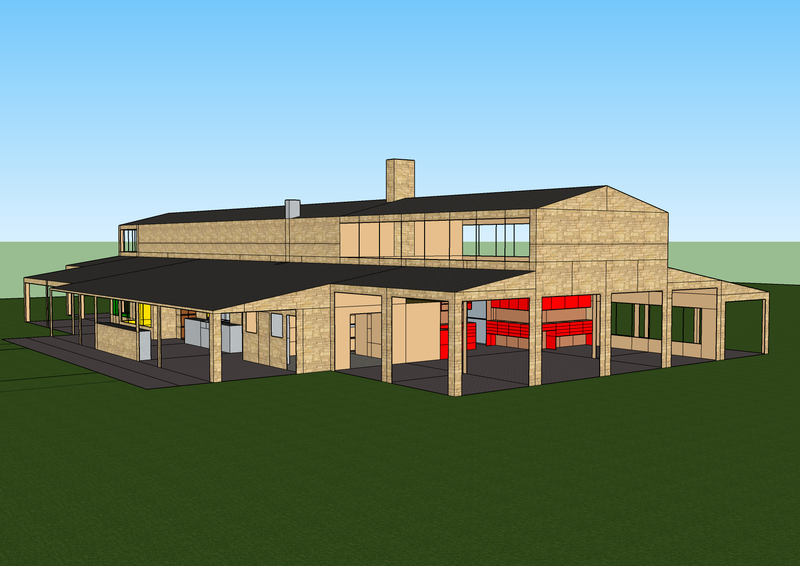 Here it is also rendered in rock instead of steel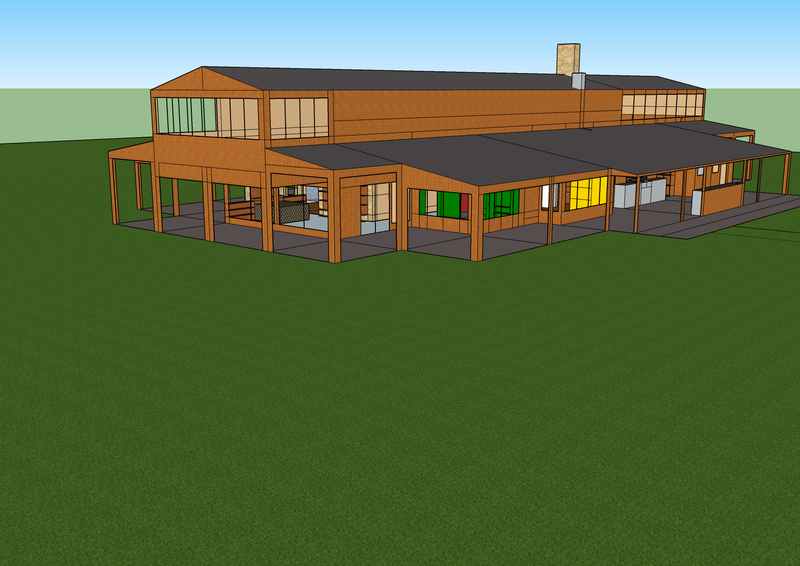 Here it is rendered in smart panel. Let s know what you think or if you have any questions at thebuildingstore@hotmail.com
September 20th, 2017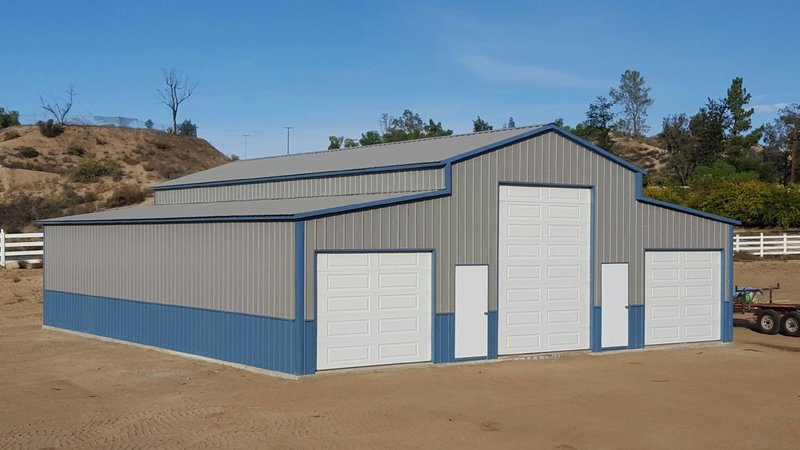 We are continuing to take orders for an ever increasing number of barndominiums. The most common combination looks a lot this one here. We can customize with different doors or windows or add porches to any or all sides. We build on a four foot center but we can upgrade to a 2 foot center to accommodate installation of insulation and dry wall or other finish out. The one you see is a 48x50 with a 16 foot center wall and 10 foot outer eaves. It could of course be used as a shop, garage or barn as well. Just as seen in runs between $25,340-28340 depending on the local building codes we need to adhere to but it starts with a minimum 105mph wind load and can be upgraded to 180mph if required. Similarly we start with 30lb./sq.ft. snow loads and go as high as 65 for northern states. As always send your questions to us at 918-258-5050 and don't forget to click on the link below the photo to get more details or browse our other selections.
Thanks,
MBO
September 8th, 2017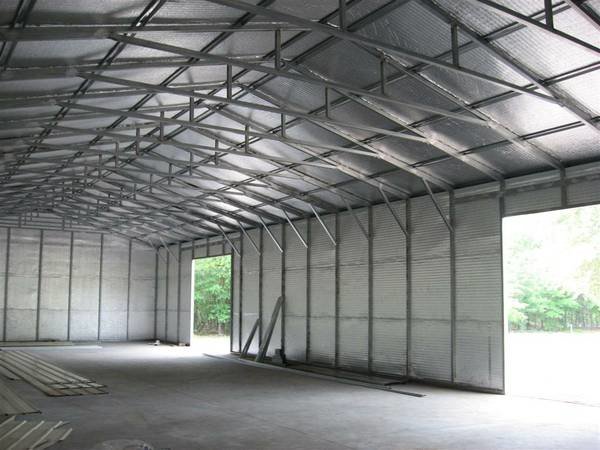 Some exiting announcements from or engineering staff. As of now we have changed all of our designs from minimum 90 and 130mph wind loads to standard 105 and 140. Florida is still 150 and 180mph as always. In Northern states we have also upgraded to 65lb. snow loads standard and 105mph wind loads. These changes have taken more than two years to implement and included retooling, new drawings, and a lot of heavy lifting and retraining but they are now implemented in all markets. In some cases the changes let to slight price drops at certain sizes but in most cases there will be a small price increase. Be aware that these changes are being updated on the website as rapidly as possible but any price that does not show a September 2017 update may not be accurate. We should have everything updated in the next few weeks. Mostly we are just very proud to announce the improvement to or product and happy to be able to provide the industry standard in engineering and manufacturing excellence.
Thanks,
MBO
September 7th, 2017
We have had a lot of questions about lean times and scheduling in Orlando and Houston. To everyone that as an order in South Texas or Florida please bear with us. The safety of our crews must be kept in mind. In most cases delays are not significant but if your area still has standing water or if the storm has not hit you yet expect some delays. At least two of our production facilities at in the direct path of the storm and we will not know the full extent of the effects for several more days but we will do or best to keep yo informed and to shift work to or other 5 production facilities to limit the delays. Thanks for you patience and stay safe out there.
Thanks,
MBO
August 8th, 2017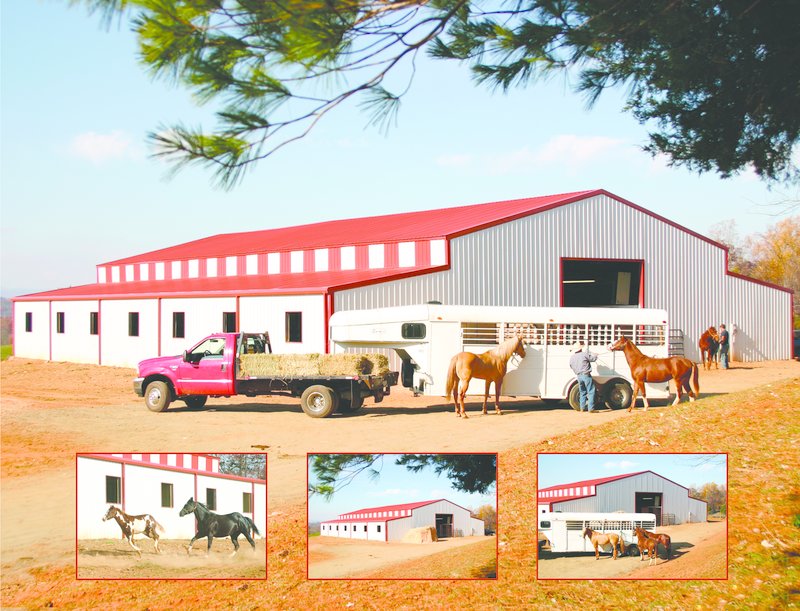 All the way to some rather involved commercial operations that required a little more planning.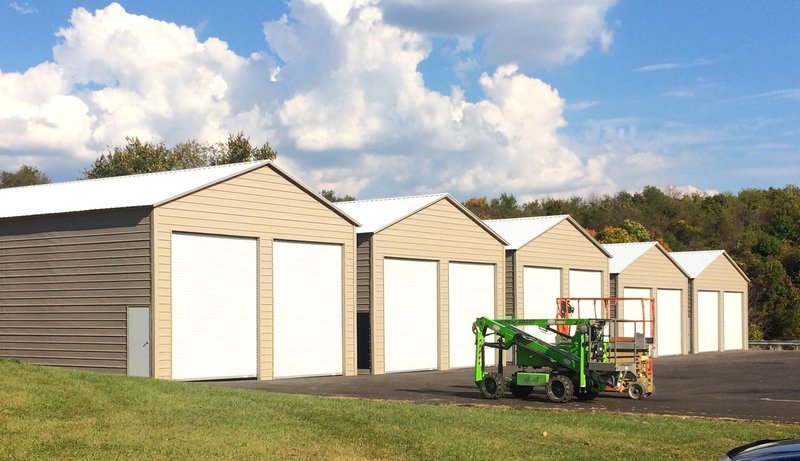 What ever the purpose or scope of the plan though we would love to help. As with everything we do pricing and code adjustment will depend upon your home state and county but if you have questions just ask thebuildingstore@hotmail.com or 918-258-5050
Thanks,
MBO
Wednesday June 28th 2017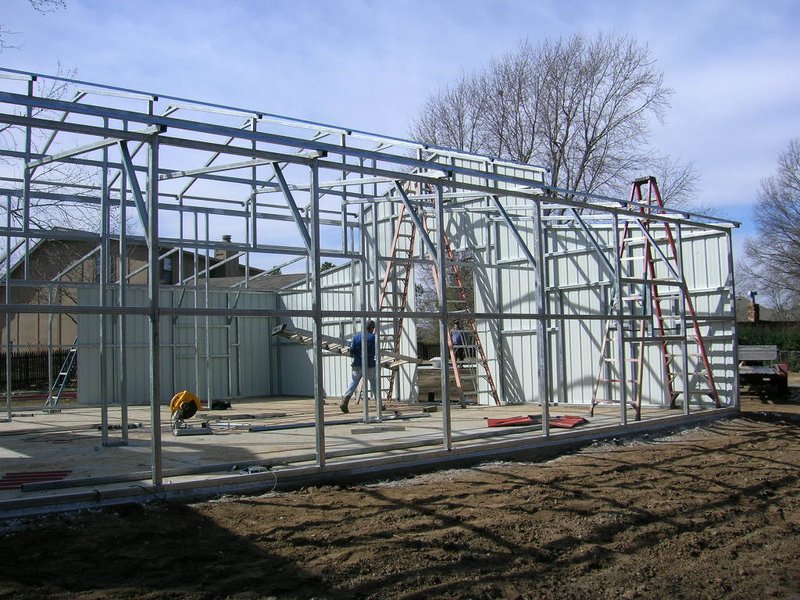 A really common question is about what are the "standard sizes"? While there are not necessary standard sizes per say, there are definitely a few common sizes that make for the optimum cost per square feet. Specifically 18, 24 and 30 wide trusses represent the ideal widths/$. Similarly 12 foot add ons are a great way to maximize space/$. The building above is an 18 wide with 12 foot lean to running the whole 40' length and an additional cover extending 12 additional feet.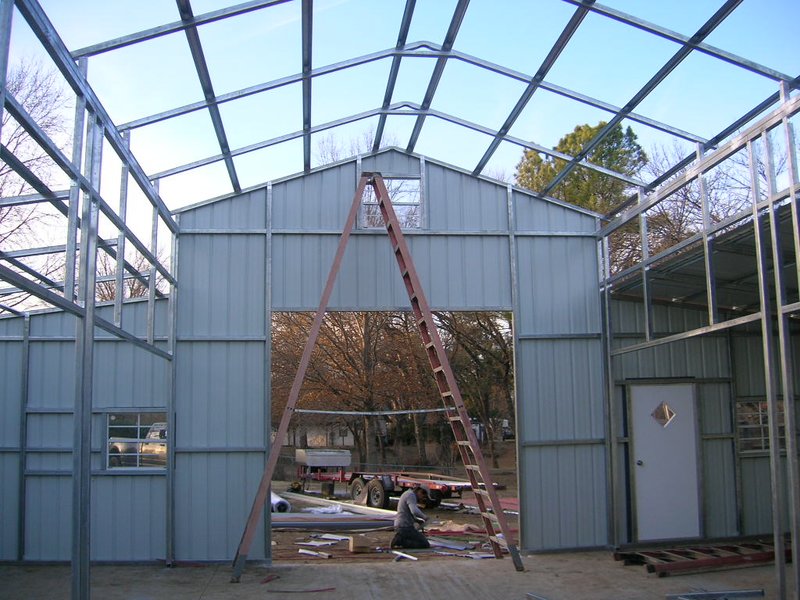 We can separate the posts up to 16 feet apart. Let us know if you have any questions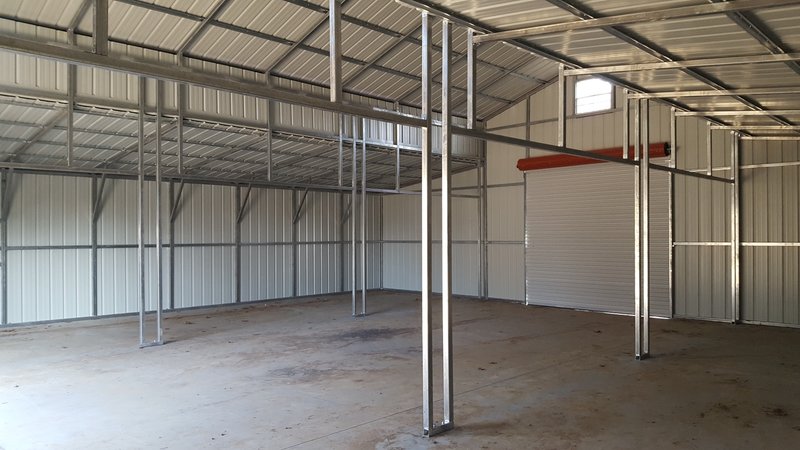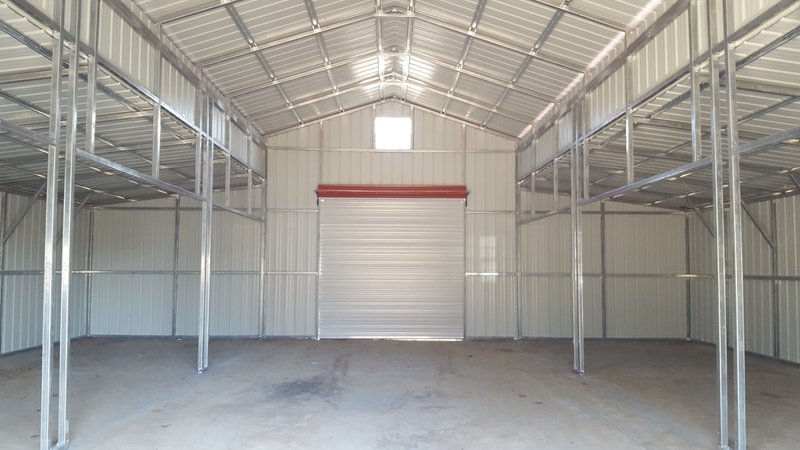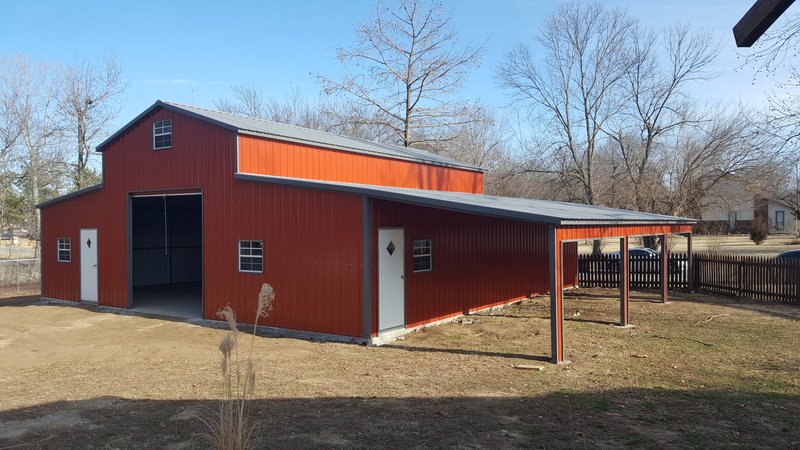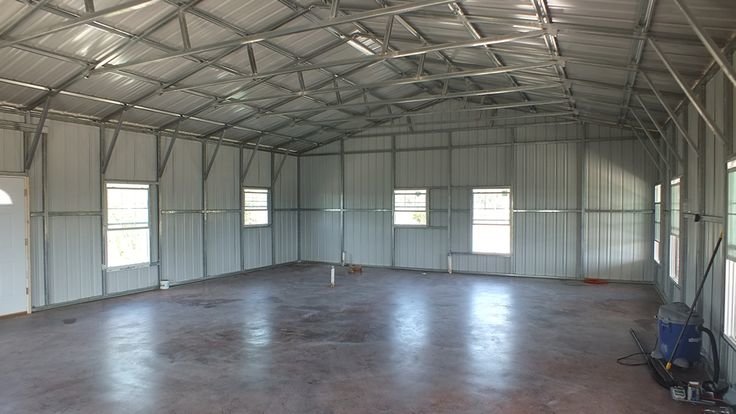 Wednesday June 21, 2017
Hi guys,
Keep in mind that online pricing is only good in Texas, Oklahoma, Kansas, Missouri, Arkansas, Tennessee, Kentucky, Alabama, Mississippi, North and South Carolina, Virginia and Louisiana. In the North and In Florida we still need to figure the price because we have to verify the level of wind load certification based on individual state or county and prices may vary. We are actively working to be able to adjust the pricing based on location but it is basically a matter of uploading every county in 28 states code information and we are actively on our way to doing that. In the mean time we can usually take an order and have yo processed and in line in a matter of minutes. We can also add a variety of options that are not discussed on the website or just custom design exactly what you need should you not be able to find what you are looking for or just make a simple adjustment to one of the already priced buildings. We have customer service reps available 9-5 central time to answer questions or take orders and if you already know what you want it should take 5 minutes or less. They can be reached at 918-258-5050 or email us at
Thanks,
MBO
Wednesday May 31st 2017
We have been answering a lot of questions about frame gauge. I know we have touched on this before but to just quickly recap on the subject. While frame gauge is important it only tells part of the story. Typically tubular galvanized steel is cut from either 14 or 12 gauge sheet. Depending on the supplier the steel may vary galvanized painted or left bare. We obviously believe galvanizing is the best answer when it comes to corrosion prevention. Many manufacturers proudly tout their 12 gauge tube as being stronger than their 14, but how strong was the 14 to begin with? We start with a 34,000psi sheet to begin with and se only cold rolling in our mandrel bend process to assure that we do not lose any of the strength by heating it. We then make the 12 gauge from a 54,000psi tensile sheet. When searching for a material provider years ago we shopped around and typically were quotes tensile strengths of 10-22k psi. The highest we have ever been quotes from another manufacturer of galvanized steel was 28k psi on a 12 gauge tube (and yes they are a major house hold brand). Many of the manufacturers we shopped could not even give s a straight answer. One major national brand actually told us that they just bought steel wherever they cold find it at the time and just tried to buy the cheapest supply they could find to cut costs. They admitted at that time to using 3 major sources and several smaller ones with no particular rating. We thought that bordered on the fine line between negligence and recklessness. For the last decade we have sourced all of or material from Carolina Carports incorporated in Dobson North Carolina. Our management has toured the main plant in North Carolina and seen their mandrel bending and three parts galvanizing process in person. We maintain a close relationship with them and now they stand by their 20 year material warranty. If you have any questions call us at 918-258-5050.
Thanks,
MBO
Thursday May 25th 2017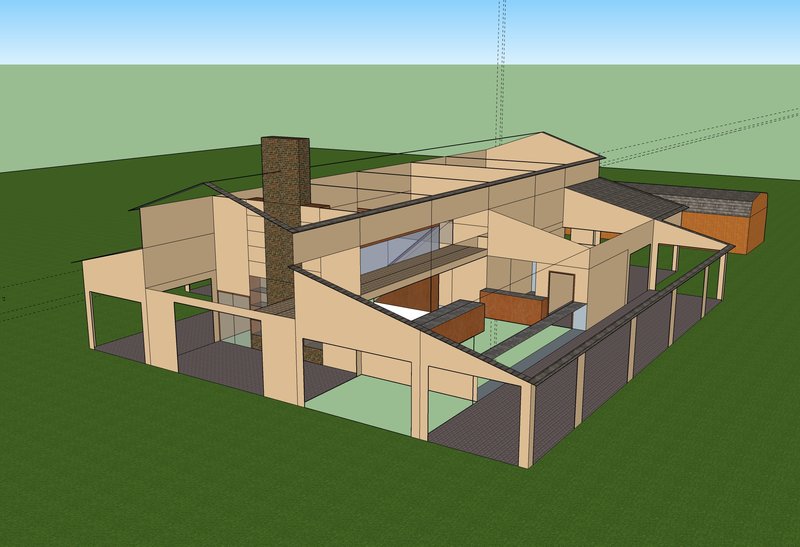 Hi guys,
This is a concept model sketched up by one of our staff. He is literally beginning a plan to turn one our buildings into his future home. This is a 20 foot side wall 96x80 5 section barn. We priced it out with variations options for anything between $79,000 all the way up to $144,000 depending on frame gages, levels of wind certifications and the degree of insulation we added. Its just a cool project we have been keeping an eye on and a great example of what is possible.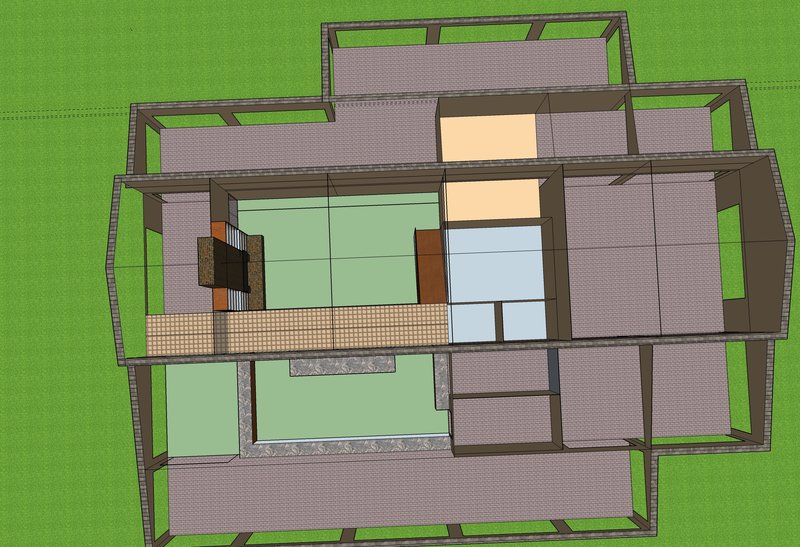 Layout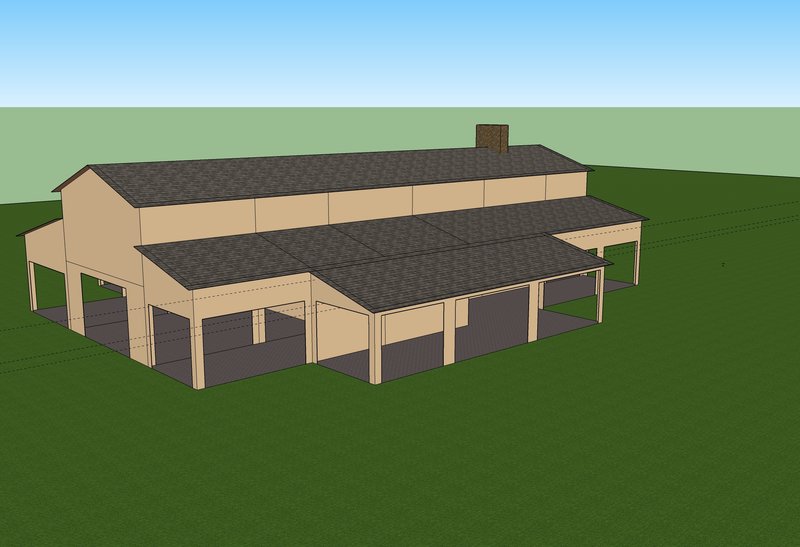 Looks like it is missing a few windows!
Thursday May 25th 2017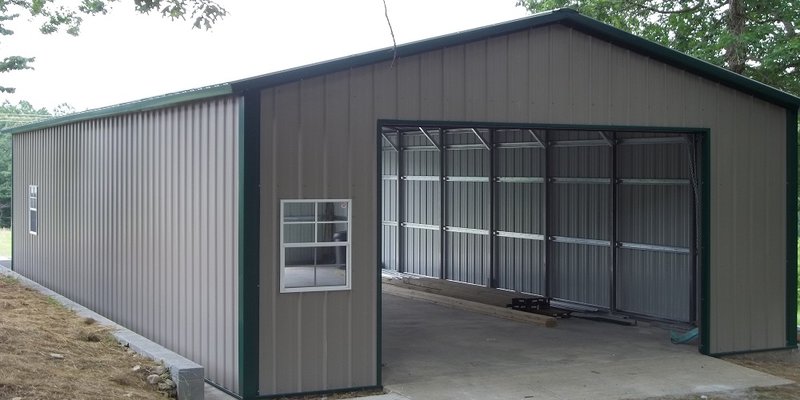 Friday May 5th, 2017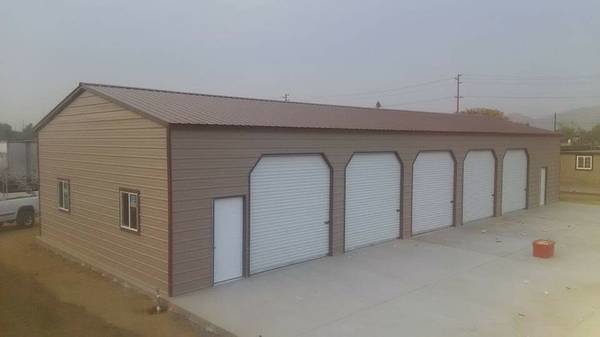 Happy Cinco De Mayo! We have been incredibly busy lately, but I wanted to take a minute and talk about concrete. Due to our huge service area we are unable to provide concrete. There is a possibility that in a few limited areas that we might know of someone we can suggest, but for the most part customers will need to find their own concrete contractor. We are more than happy to coordinate and provide detailed directions to the contractor once they have been identified and quite often the concrete installer will just calls us directly so we can give instruction.
We have gone to great lengths to tailor our products to ease install on any surface. Unlike most building methods where posts are set in the ground, we are laying a base rail which provides the foundation for everything else we build. This has the added benefit of letting us install on basically any level surface with the addition of drip rails, vents or fancy approaches. While we can install on a thickened edge it is not necessary and we do not have to overlap vertically because we are essentially overlapping the whole foot print 3/4 of an inch in all directions which greatly decreases the chance that water can come in without any special considerations.
Let's pretend we are doing a garage 24x30 with a 31 foot roof overhang. All we need is a 4 inch slab 24x30. Nothing else. This does not mean that you may not want to make it thicker, or that your local code will not require a thickened edge or footing, but we are only using the first 4 inches to set our anchors. This also facilitates the ability to build only the footer and leave the center dirt or gravel. This allows you to come back later and finish the floor when funds become available.
As always send your questions call us at 918-258-5050
Thanks,
MBO
Thursday April 27th, 2017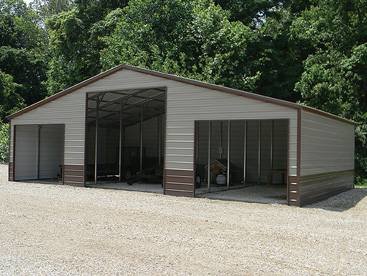 Hi guys,
This will be a quick one. We are busy! We typically run 3-5 service reps on two shifts between 10am and 6pm Eastern time. Right now due to high call and email volume we are about 3 days behind on call backs and emails. We apologize. Everyone is working overtime and staying way late to try and give every last customer the most information we can as quickly as we can. That having been said, we still have cut our lead times by adding new members to each crew to get things out faster as well ramping up production at our main plant in North Carolina. Lead times continue to hover around 4-5 weeks in most areas. If you haven't heard from us you will and if you haven't contacted us yet then we cannot help you! Call us at 918-258-5050
Thanks,
TBS-MBO
Tuesday April 25th, 2017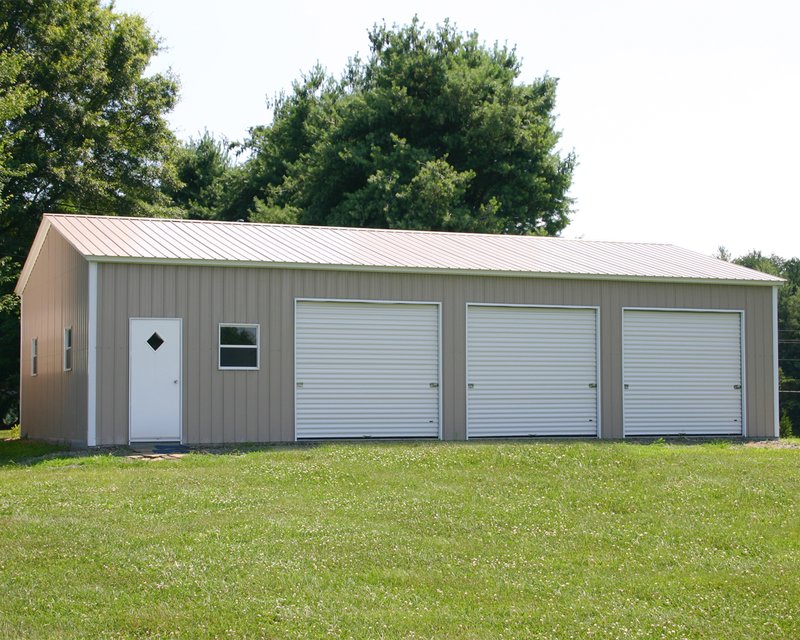 Thursday April 20th, 2017
Hi guys!
We have been inundated with recent questions about using steel buildings to create living space. Barn houses or Barndominiums are definitely nothing new. It was a huge trend in the 60's and 70's but has slowed over the last 3 decades. Now it is back in full force. We started getting tiny house requests a few years ago and slowly the size of the tiny houses started growing, and growing till they were anything but tiny. What we are seeing now is larger steel buildings between 24x30 and 60x100 typically with a cross section where one part is garage and shop and the other portion is fully finished and includes living space.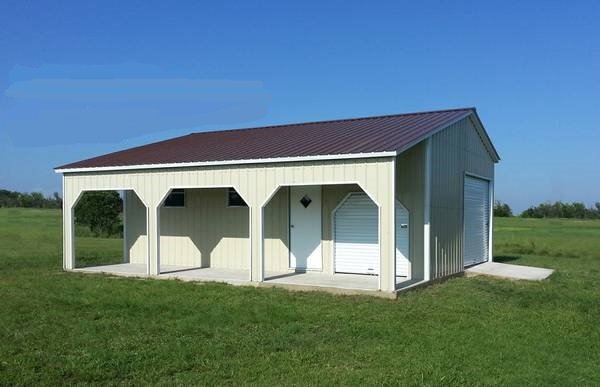 A not so "tiny house" but still on a budget!
We have seen these range from bare bones, cheapest possible living spaces to luxury homes with indoor swimming pools, custom cabinets and lavish furniture. We instantly took notice! We also knew we had a serious advantage over the competition. Because we build in galvanized tube on relatively small centers (between 5 foot down to traditional 16 inch spacing) we already knew it would far easier to attach insulation, sheet rock, hardy board or wood work to our frame as opposed to the red iron on spacing that is too far apart for standard materials and very difficult to attach to. We were seeing photos of red iron warehouses with entire wooden shells being built inside to facilitate dry wall which was essentially defeating the entire purpose (lowering costs). They were literally building a building inside a building and consequently raising the price purely for the sake of style. I googled barn house and found this image right away. It appears to be quality work, but also appears to be a lot of wasted effort.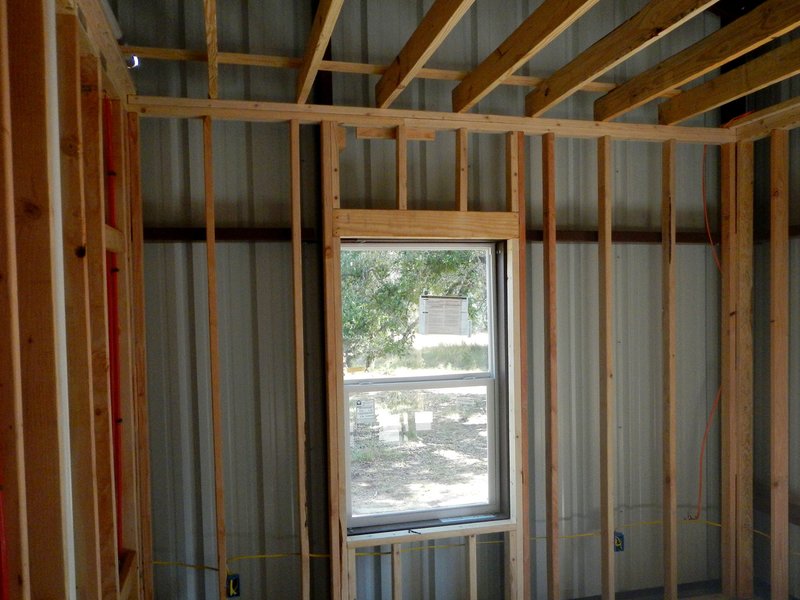 Why build a building inside a building if you do not have to?
With our material being available at the proper increments it would allow customers the ability to attach directly to our frame which has the added benefit of adding rigidity to our already very rigid structure.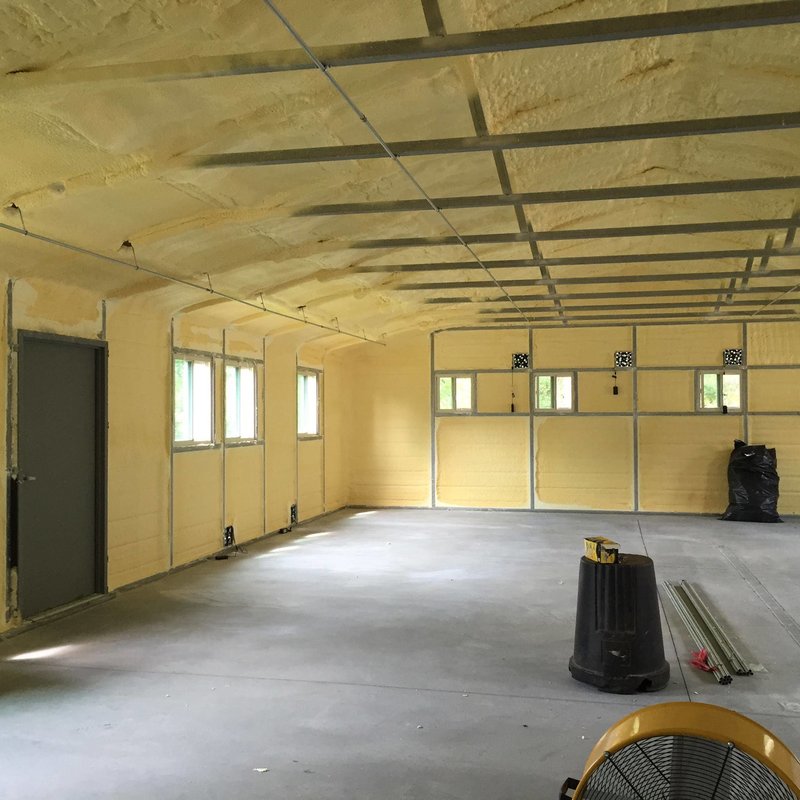 Here is one of recent projects that also included custom windows and exhaust fans. It is going to serve as a bird aviary and required a lot of special considerations. Oh and Spray Foam!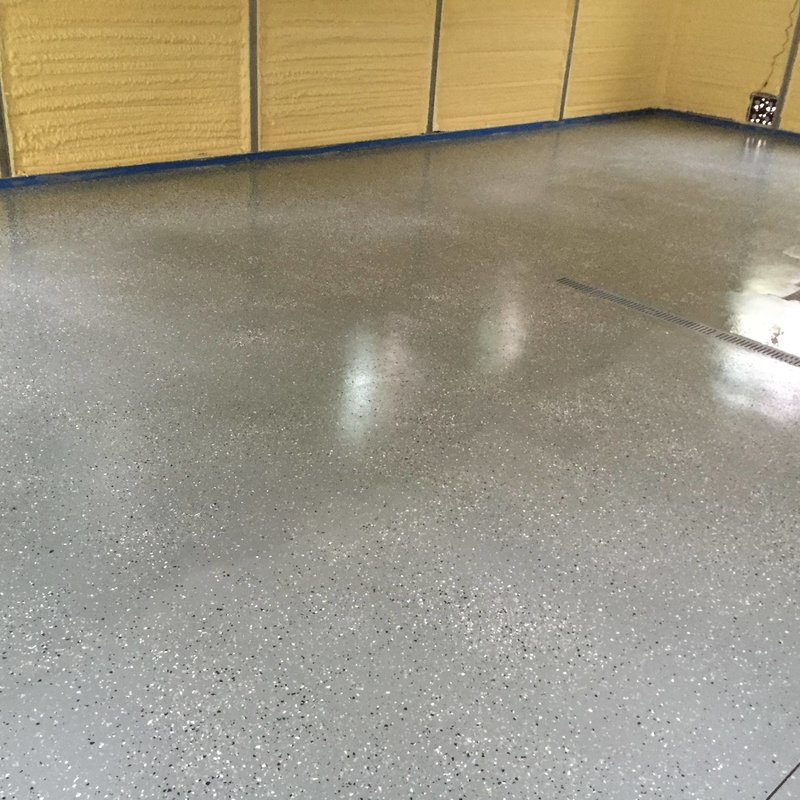 Later it got this custom floated floor.
Next came the addition of spray foam. This was a game changing product for the whole industry. Not only does it have the highest R value (the rate at which heat radiates through a surface and how much of that radiation is blocked by a certain material) of anything on the market it also conforms instantly to any shape. It also quiets and seals everything against moisture and corrosion as well as cancels out vibrations and noise transfer. I will do an in depth article in the future on the value of spay foam and which type (open or closed cell works best for different application). In the mean time just know that despite the increased cost, if you are planning a living space, this is what we suggest. That left wooden structures. In the past few years wood prices have skyrocketed! In some areas as much as 300% since 2011. At one point we really had to work to get the message across that steel is always going to be stronger and more resistance to water and fire damage as well as bugs and termites than wood ever could be. We were hearing people tell us they could get a building the same size 10-20% cheaper. But with the soaring wood price increase we more often than not can achieve an apples to apples size building cheaper and also on tighter frame spacing. Not only that though, like the wood building a customer can go in on day one after weleave and start the finish out.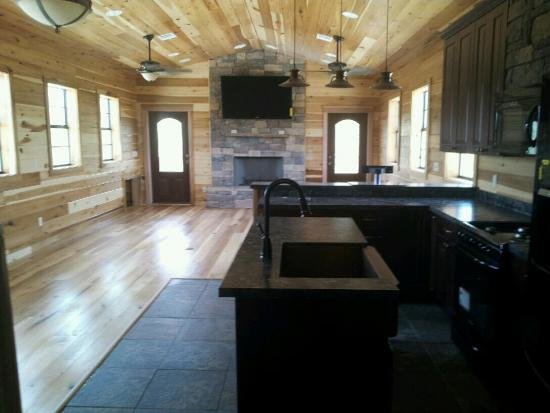 An example of a premium custom interior
Another huge advantage to this type of construction is the ability to build in multiple phases as funds continue to be available. Especially in the case of vacation homes or secondary residences we are seeing people start with a large shop or barn that is bare inside. They typically have saved up for it or are in the process of paying it off. Later after it is paid off or additional funds are saved up a small portion may be enclosed and completed often over months or even years and often in many stages. Another thing we are seeing a lot of is customers who buy a rural or lake property and build a shop or barn and then slowly finish it out until the point is it livable before selling their primary property. This is often in conjunction with a retirement or the last of the kids leaving home.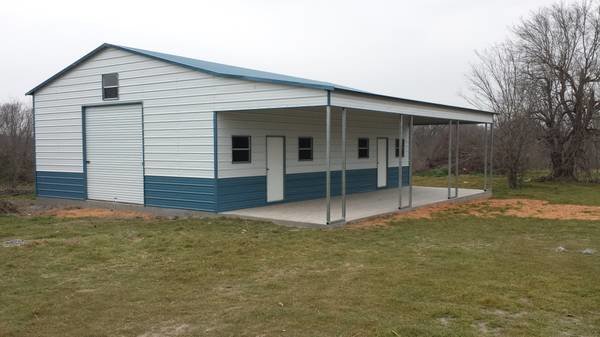 This one is subdivided into a garage and a working space
One of the best parts is that this really fits into a full spectrum of budgets. The above structure is under $13,000 as seen. If we estimate a liberal $8/square for concrete we are up to $24,000 with all doors and windows enclosed. We now have a shell ready for finish out with a 960 square foot interior and a 288 square foot covered porch for Under $25,000. Trying to do this with traditional building materials would be unthinkable and it has a 140mph guaranteed wind load and a 30 lb./ square foot snow and live load that automatically meets or exceeds code in most areas. The picture at the top of the article is smaller and cold be done for less than 20k with concrete. As the buildings get bigger the cost per square foot will continue to go down but these two are averaging $17.36/ square foot. In addition to that customers can save by doing all their own work or hire professionals to achieve the exact look and fit they want. I will continue to share more information and pictures as time goes along. In the mean time send me questions, comments give us a call at 918-258-5050.
Thanks again,
TBS-MBO
Wednesday April 19th, 2017
Hello again,
The first thing we want to say this morning is to take a moment to remember those lost on this day in the tragic OKC bombing. You will never be forgotten. This is a very busy time of year for us. Typically we have a quiet time starting around the 1st of the year when people are still trying to catch from the holidays and are not thinking to much about construction projects while it is cold. But this year that did not happen. We have continued to be saturated with inquiries and orders even before it started to warm up and now with spring in full effect people are coming out of the wood work to get their projects started as fast as they can. Cars, bikes, boats, RV's trucks and ATV's are out in the elements or people just do not have adequate storage and the time to fix it is now. A lot of people think it is to late in the year to order for this storm season. Its not true. We have worked harder than ever to keep our lead times down as fast as possible by hiring more full time crews and running longer shifts at the 7 plants. Because of this effort our nation wide average as of last week is steady at five weeks and that is factoring in very long lead times in southern Florida and Northern Kentucky (but we are whittling that down as well). We are hopeful that barn and shop orders placed in April will be complete by the end of May or Earliest June at the latest in most markets. For commercial projects expect that to be even faster because they require less shared transportation requirements and can often keep from sharing shipping costs with other customers. Rest assured that we are doing everything we can to get your toys and possessions or your companies inventory and tools out of the elements as fast as we can.
It is also important to remember that while wind and hail do contribute to more immediate damage, the number one element effecting your vehicles is the sun. Solar damage is the number one consideration and in the summer months your vehicle is more susceptible to solar damage than at any other time of the year, so the earlier you get them covered up the more protection you are getting.
Thanks,
MBO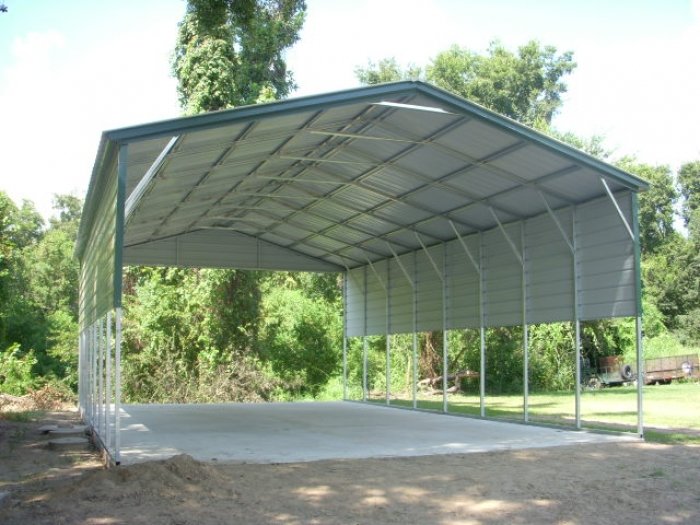 24x40x12 RV or Equipment cover w/one gable and 6' drop panels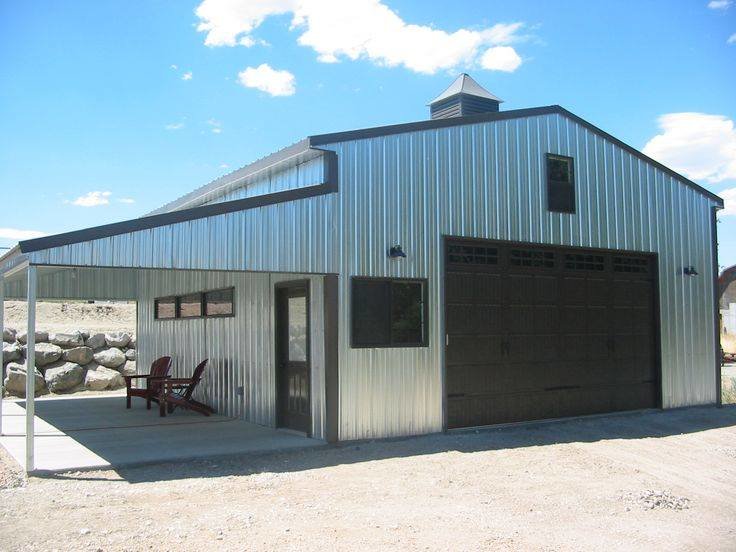 Tuesday March 18th, 2017
Hi guys,
We thought we would take a minute to say hi and hopefully share some things we have learned from nearly 2 decades of construction around the United States. We hope to make the building journal an easier way to inform our customers about the possibilities, methods and philosophy behind our construction and the process you will go through as well as hopefully educate you as a consumer to give you a better understanding of construction as a whole. Despite the fact we currently on only build using all galvanized construction we do have years of experience building both red iron and wooden buildings around the country and want to inform buyers of the pros and cons of each and why we ultimately chose to exclusively do galvanized construction. The biggest thing we want to do today though is just say hi and welcome you to Metro Building Outlet. We invite you to browse around and hope you will return as we make updates weekly to keep the latest information available to our customers.
Sincerely,
MBO
Marketing Director